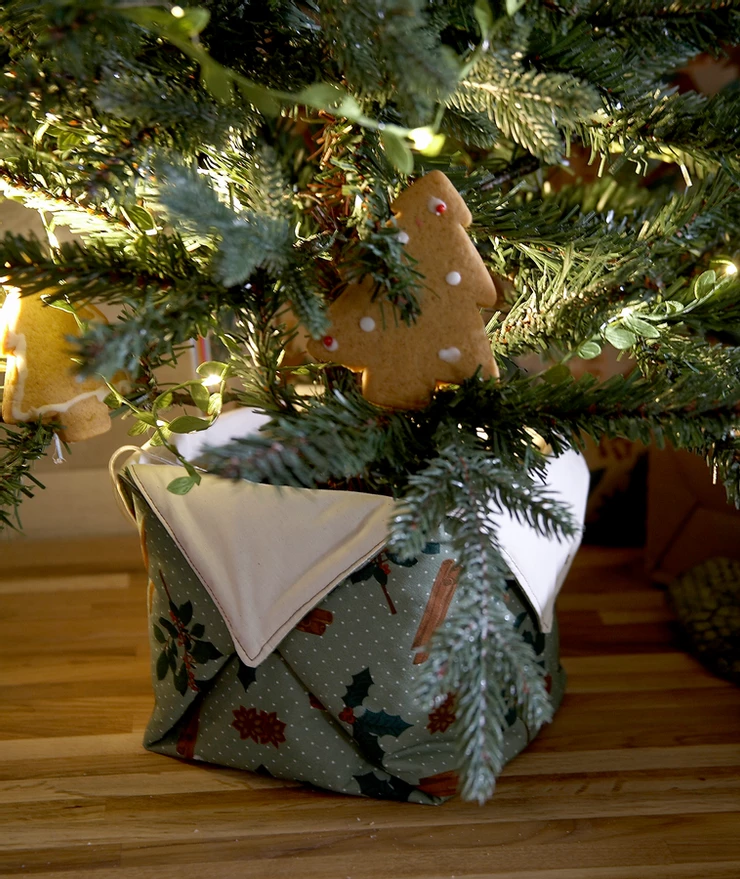 Materials used –
1 Winter Spice panel
18″ square lining fabric
18″ square Vileselene H630 fusible fleece
1. Cut your panel into an 18″ square, the same size as your lining fabric. Fuse fleece onto the wrong side of the panel fabric.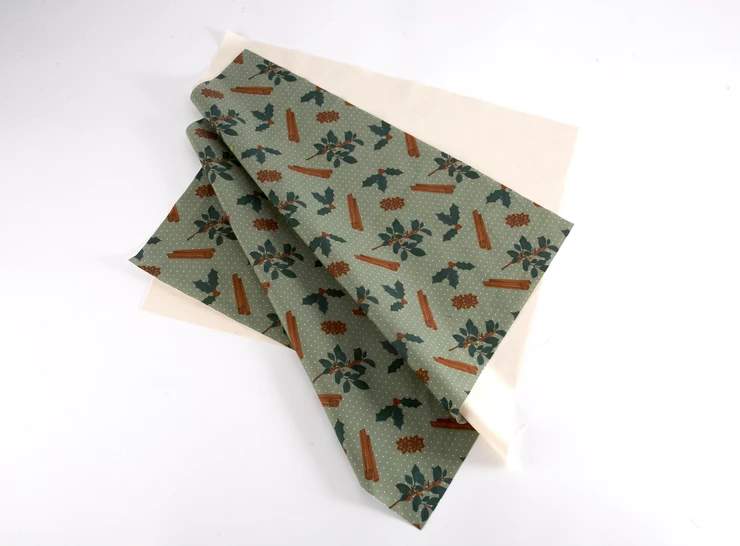 2. Sew the panel and lining pieces right sides together with a 1/4″ seam allowance. Leave a turning gap of about 3″ in one side. Snip across the corners.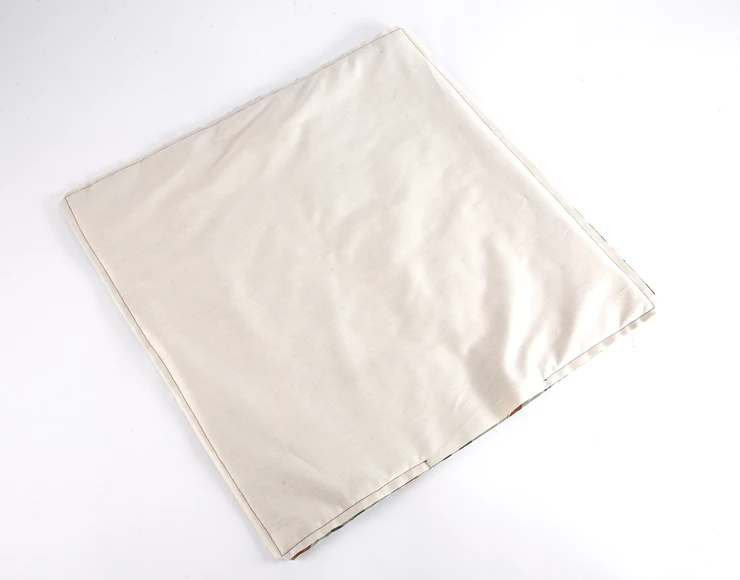 3. Turn the right side out and press. Edge stitch all the way round, this will close the opening.
4. Fold in half diagonally and crease.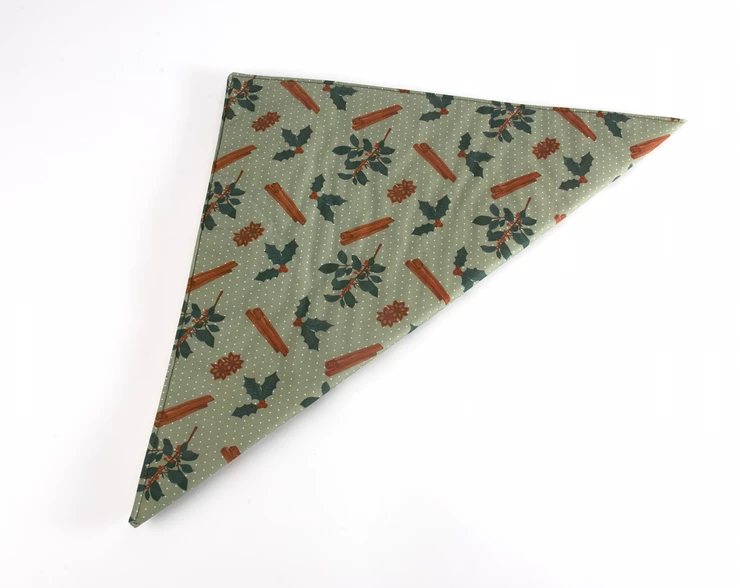 5.Fold in the opposite direction and crease. Take all four corners and bring them together, then flatten the shape and it should look like the picture below. This may take a couple of tries!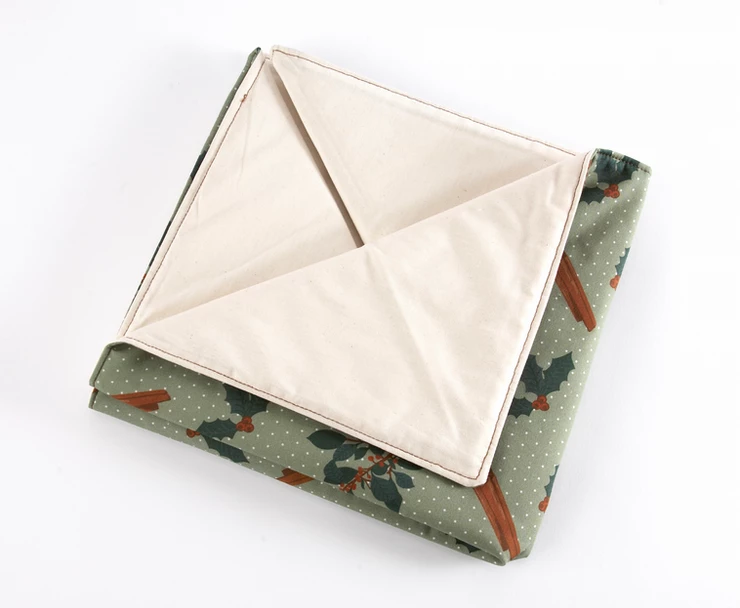 6. Keep the open sides at the top. Take two of the side corners and fold to the centre so they meet, pin. Fold the remaining two corners together in the same way. Both sides of your box should look like the picture.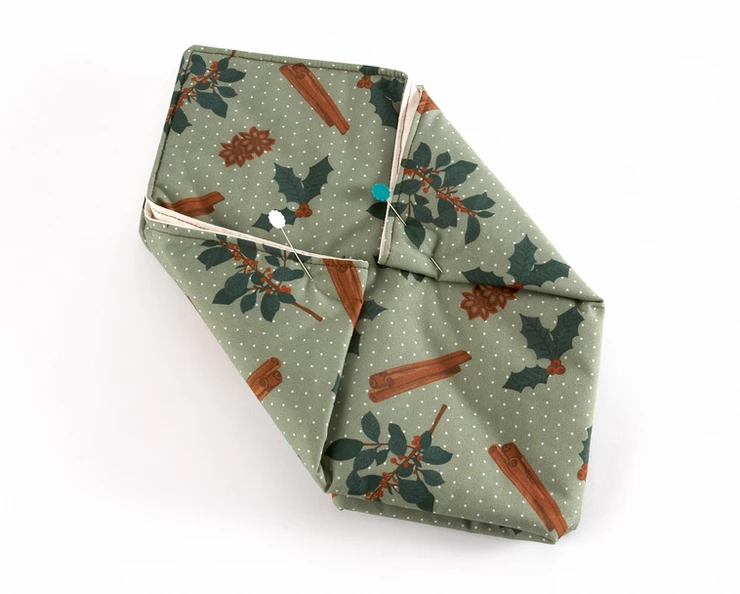 7. Hand-sew the points together. Pull open the top of the box and push out the base to make a cube. [You may need to put a few hand stitches in the folds to hold them in place].
8. Fold the points over and hand-sew in place. You could add a few buttons to the points if you wish!