Materials for two mitts:
1 Winter Spices FQ https://www.debbieshoresewing….
18" contrast fabric (I've used brown) https://www.debbieshoresewing….
56" x 10" thermal fleece (Insul-Brite) https://www.debbieshoresewing….
Paper and pen
Basting spray (505) https://www.debbieshoresewing.com/prod…
Marking pen and ruler (I used a chalk wheel)
1. Draw around your hand with a 1.5" border to the length of glove you require. Straighten the side of the template (dotted lines) and make sure the two bottom angles are 90 degrees.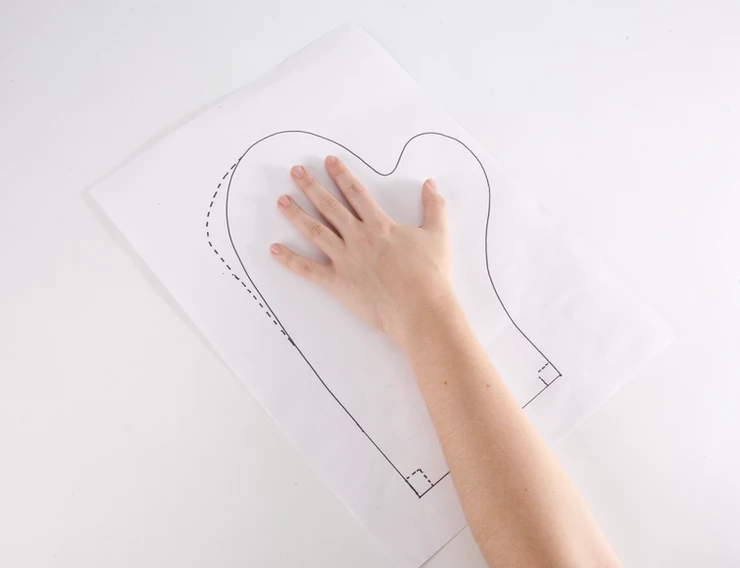 2. Cut 4 of these shapes from Winter Spice fabric and 4 from contrast.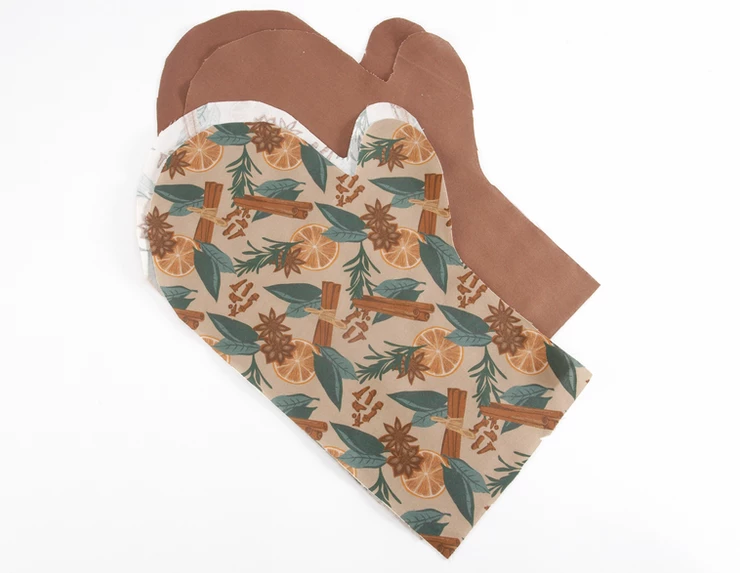 3. Fuse thermal fleece to the wrong side of the patterned fabric. Draw diagonal lines across the patterned fabric, 2" apart. Sew to quilt.
4. Sew right sides together in pairs, leaving the bottom open. Snip into the curves. Turn the right side out.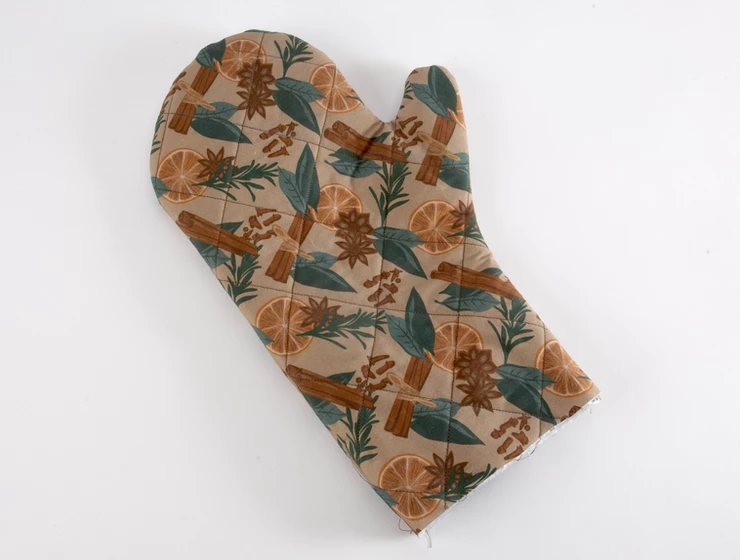 5. Sew the contrast lining pieces right sides together leaving the bottom open and a turning gap in the straight side of about 3".
6. Cut a 44" x 4" strip of fabric for the frill. Fold in half lengthways and press, fold one short end under by ½". Make 1" pleats all the way across the strip.
7. Starting with the folded short end, sew the frill, facing inwards around the bottom of the gloves. Start sewing a couple of inches from the end of the frill and stop 2" before the two ends meet. The frill will be too long, cut it so that the two ends overlap.
8. Tuck the raw edge end inside the folded end and sew. Push the frilled part of the glove inside the contrast lining, right sides together. Sew around the bottom.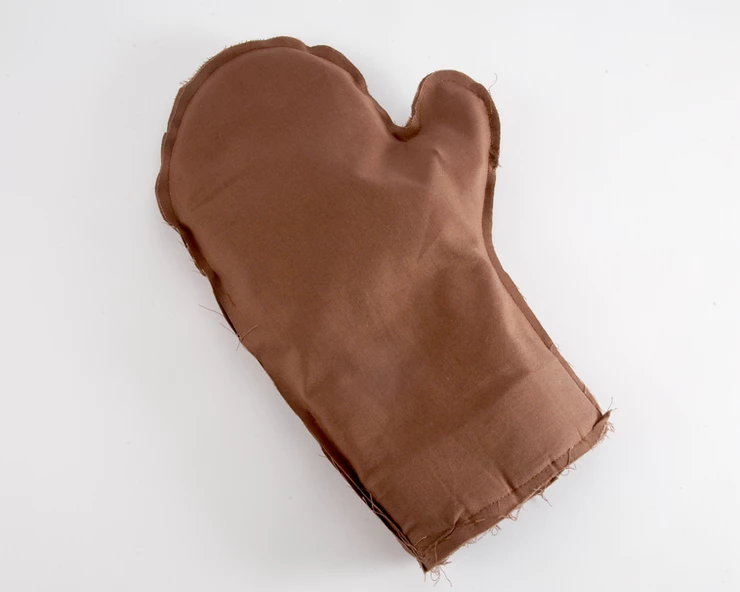 9. Turn the right side out, sew the opening closed.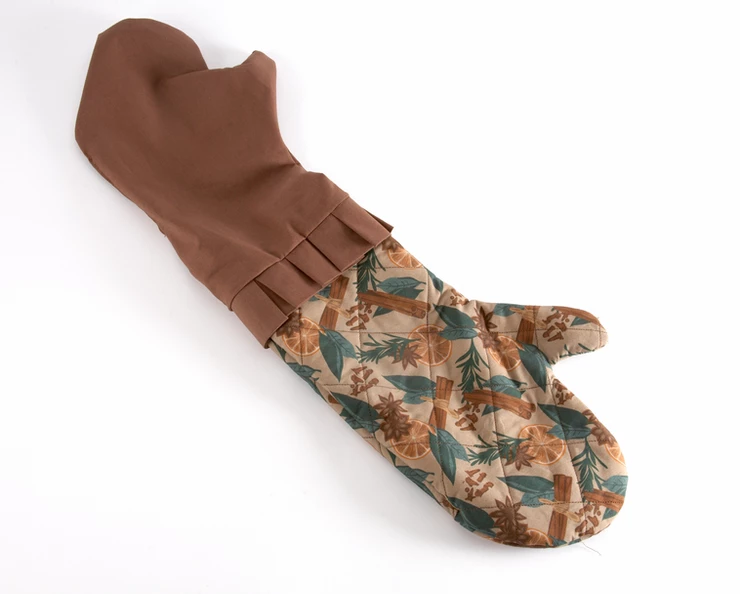 10. Push the lining inside the mitt and you're finished!